The original super-soft bamboo frabric undershirts
Comfort all day long
There's no mistaking bamboo fabric's soft and comforting feel. Simply put, it is a joy to wear next to your skin. Softer and more absorbent than cotton it's perfect for undershirts.
We mix our's with 5% elastane to make a four-way stretch fabric with plenty of give, to make an undershirt that fits close to the body without feeling tight.
The fabric has a density of 175 grams per square meter, which makes it 25% thicker than our micro modal shirts. You'll find that gives a more substantial feel which suits autumn through spring wear, or for use as a tee shirt or pyjama top.
The bamboo range is available in four colours: white, tan, sky blue and midnight blue. Top-tip: bamboo undershirts are great to wear with your favourite cotton pyjama bottoms.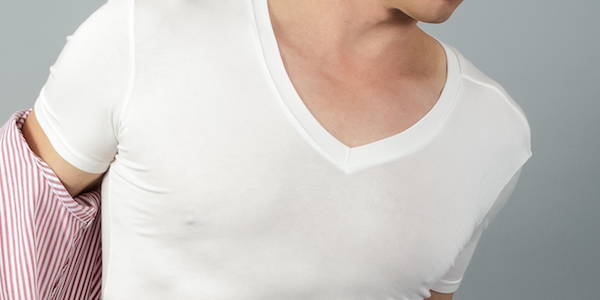 If your first shirt isn't right, you keep it for free.