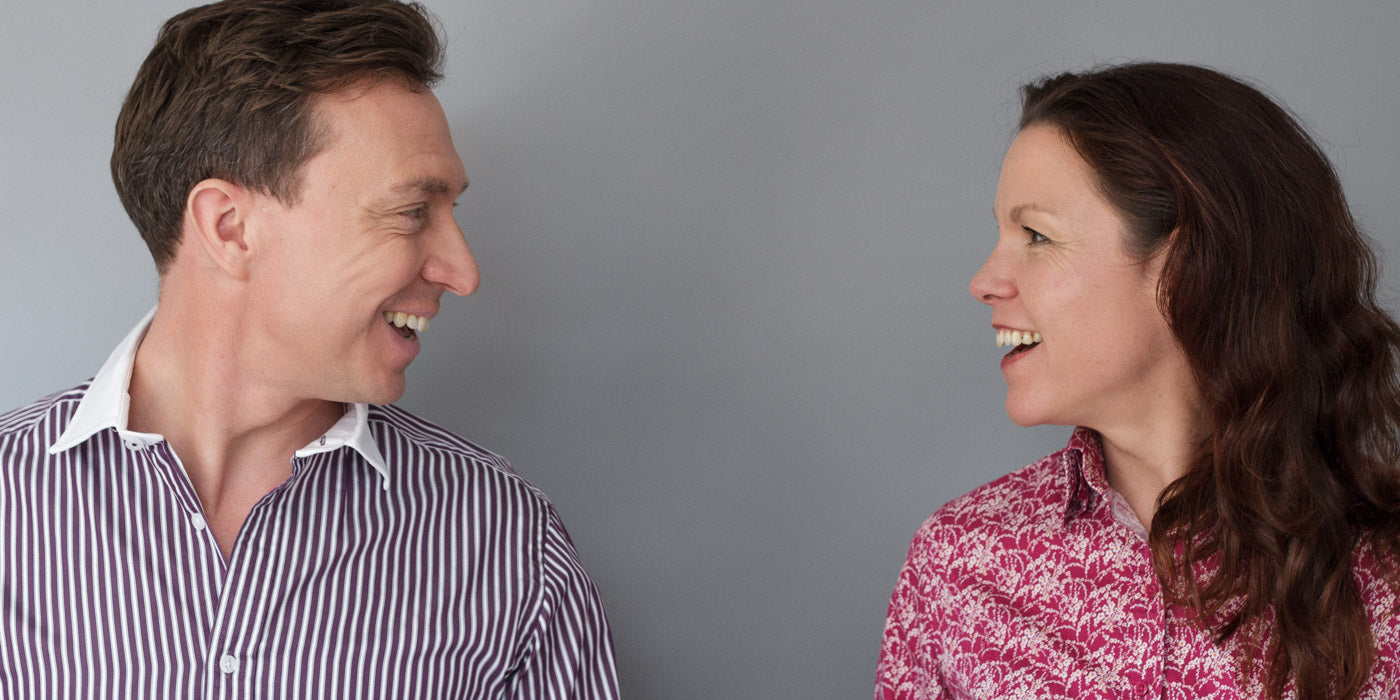 Robert Owen® is a self-funded independent British brand
We are a small independent company specialising in men's undershirts. It's just me Robert, founder and designer plus my partner Yvonne, co-founder and chief organiser.
We design all our undershirts, and we take great care to perfect the fit and fabric, so all you feel is comfort. Our undershirts are made in Britain, including the fabric which is made to order from an English mill.
IN THE BEGINNING
I needed to solve my problem - how to avoid sweat marks on shirts. As I couldn't find the right product, I decided to make my own. My first undershirt design worked so well (for me) my partner and I invested in making a few hundred to see if they would sell. They did.
That was nearly ten years ago. Since then we have been steadily growing. We continue to be self-funded so we can maintain control and focus on quality and customer service.
Thank you to our many repeat customers, we enjoy looking after you as we steadily build our brand.
SHOPPING AS IT SHOULD BE
We love our product. We think it's genuinely useful and, we can tell from the reviews, our customers agree. It's such a pleasure to have a great product and we do our best to provide the type of customer service one might hope to receive. That's the beauty of running a niche independent brand. You can do it your way.
If you have a question about sizing, fabrics or anything about undershirts and base layers, please do get in touch. We'd love to hear from you.
MEET THE TEAM
ROBERT - THE DESIGNER
As described by Yvonne.
He researches materials (he has a passion for design and technology) and tirelessly adjusts designs to get things 'just right'. Robert also looks after the online shop where he agonises over every detail from colour schemes to page layouts.
YVONNE - CHIEF ORGANISER
As described by Robert.
She loves nothing more than organising (just ask her friends), so she takes care of the rest of the business, from dealing with the factory to the logistics of postage and shipping. Yvonne is the queen of lists.