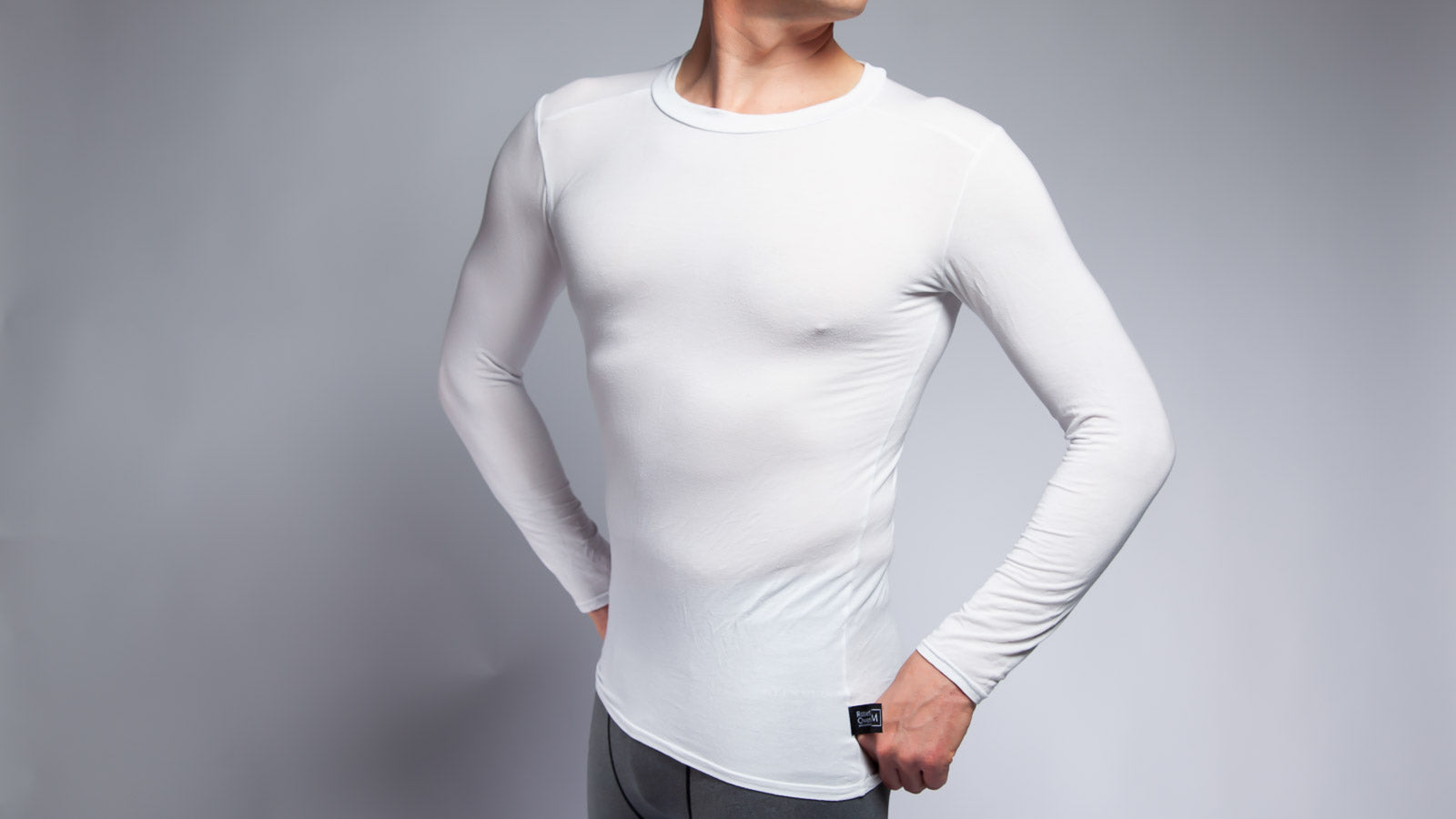 So much better than a vest
Wrap up in the comfort of these lightweight micro-modal undershirts. The long sleeves provide extra warmth against the winter winds. The fabric is light and breathable and helps regulate your body temperature. These modern plant-based thermals keep you feeling just right; not too hot, not too cold. Best of all, it fits under your work shirt without feeling bulky. You'll forget it is there. Available in two styles and three colours. Treat yourself to an extra layer of luxury.

Crew neck
If you wear a shirt and tie, the crew-neck is ideal for those cold winter workdays. Or at the weekend try wearing it under your jumper or sweater. You will enjoy the extra silky layer of comfort, and your woollen jumper need washing less often, so it lasts longer.

V-Neck
If you wear your work shirts open, the v-neck is ideal. The v is deep so it won't show. Only you will know you are wearing this undershirt. The fabric is light so you won't overheat. Keep those icy blasts of wind at bay with this luxury feeling micro-modal layer.
Winter Sports
Are you fed up with scratchy polyester base layers which cause static electric shocks when you pull them over your head? Try wearing a Robert Owen long sleeve undershirt as your first layer for winter sports instead. The natural cellulose base of the fibre of the micro-modal fabric we use is kinder to your skin than the oil-based fibres found in most technical sports clothing.