The Experiment That Changed My Mind About Skiwear
Ski Base Layers
Synthetic or Natural?
Winter Sports demand high-tech synthetic base layers right? We think otherwise. In a fresh look at what to wear against your skin on the slopes, Robert Owen proposes a different track.
Written by Robert Kay - Published Dec 2019
Two questions popped into my head one snow day morning - two questions which led to an experiment that changed my mind about skiwear.
If you ski or snowboard, you already know about base layers. No doubt you've got a selection, one for each kind of snow day. I've got a tonne of them, and they all have one thing in common - 'technical' synthetic fabric designed to work miracles with sweat and water vapour.
You know the score; these tops come with a fancy little hang-tag and a booklet of cute illustrations showing moisture being wicked and water vapour escaping.
It's not just marketing; these tops do what they say; some real thought has gone into the fabric choice. The synthetic (oil-based) fibres wick sweat to the outside of the garment so it can evaporate into the air. But that assumes one of two things. Either: a) the wicking layer is the only layer you are wearing and exposed to the air or, b) that the next layer up is going to 100% lock away the sweat.  
Option (a) seems unlikely unless you a hardy soul, or perhaps skiing in the spring sunshine. Option (b) would require some serious thought about the layers you put on top. No doubt some people out there do that kind of calculation, but if you are anything like me, you'll just throw on whatever seems appropriate and head out to make fresh tracks.
That's why those two questions popped up one morning:
If I wear more than one layer, will the high-tech-i-ness still work?

Do I really like wearing shiny black polyester next to my skin all day?
The answers, I decided, are 1) probably yes, but only if I was super careful about what else I was wearing - which I'm not, and 2) no, not really.
I concluded that under all those layers, the high-tech-i-ness probably wasn't all that effective, leaving me free to wear what I like to wear on my skin, which is bamboo.
So that morning, I did something different. I pulled on a regular bamboo undershirt (the type I'd wear all day in the office), added any old mid-layer and a shell coat and headed out the door.
Hang on a minute they cried, isn't bamboo absorbing not wicking? Yes absolutely right, but it's also a natural-based fibre derived from trees (cellulose-based) and hence more complimentary to the skin than oil-based synthetic materials. For that reason, I thought it was worth a shot.
What was the outcome? The natural feel of the bamboo trumps everything else. It just feels better for all-day wearing on the skin. Did I notice any sweat problems? No. Did I feel super comfy all day? Yes.
The proof was in what I did the next day and the day after that. Even with the option of all my high-tech base layers, I still reached for the bamboo every morning.
It felt like break the rules, but the reality is I never looked back.
Of course, because I own a bamboo undershirt company, you may think I am biased. But genuinely, I wasn't expecting it to work! Remember, I'd already invested in the high-tech base layers. I was as surprised. My partner, who thought I was dumb for trying it out, was also surprised. The fact remains that on any snow day, no matter way the conditions it's the bamboo undershirt that I pull on first, followed by whatever makes sense for that day's temperature.
Why not check it out? I think, like me, you'll be surprised. There's just one thing; there isn't a fancy little hang-tag, or booklet, that comes with it - sorry - but the proof is in the wearing, and that should give you all the information you need.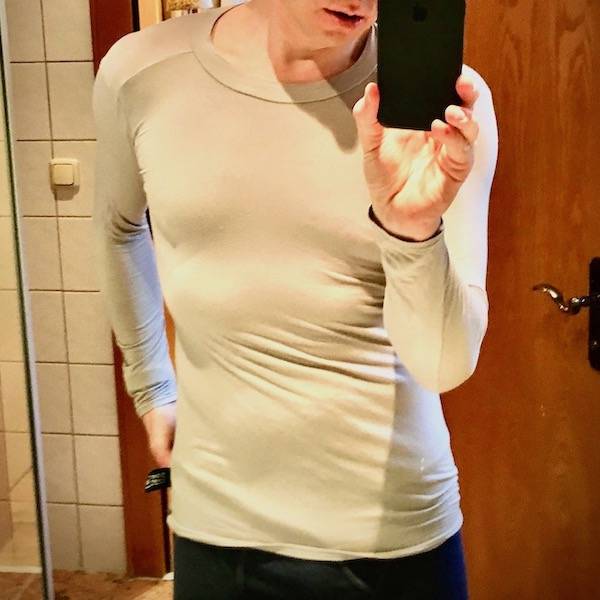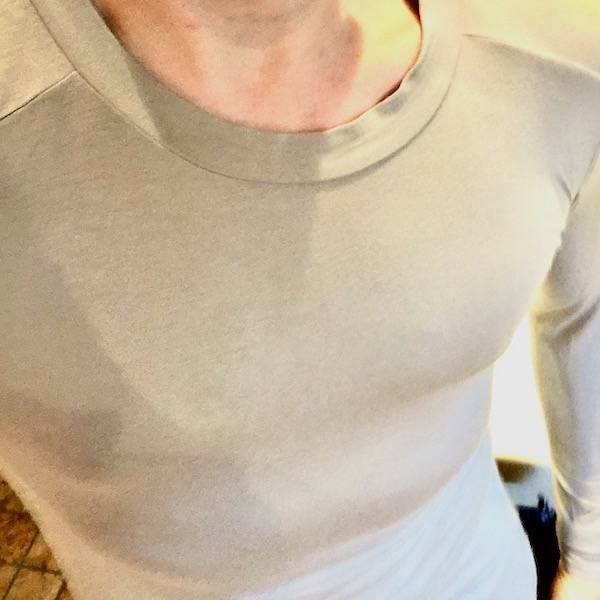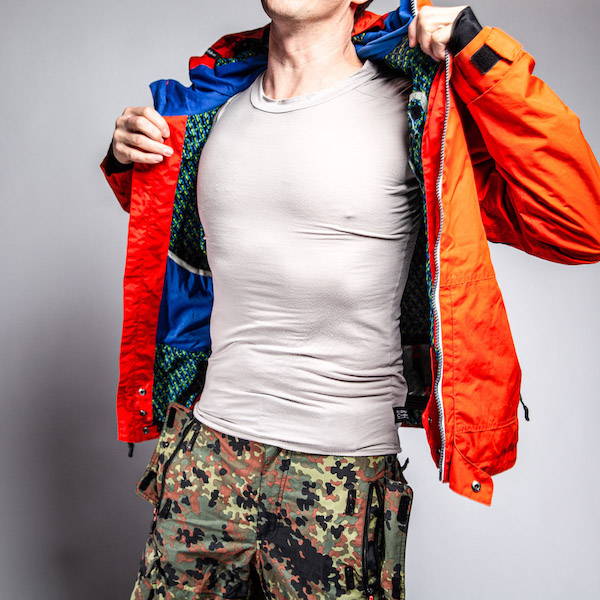 Back in the UK, I decided we needed to make a long-sleeved crew neck design specifically for winter sports. It is made from Micro-Modal fabric which is light and easy-wearing.
We also make a long sleeved v neck undershirt (also in Micro Modal), which will keep you warm under your dress shirt on icy cold workdays. It also makes a great undershirt if you have v neck jumpers (it keeps the sweater fresher for longer).